They competed across nine classes, with Championship, Coached Regatta and OnBoard fleets offering something for junior sailors, from those learning to sail to experienced racers.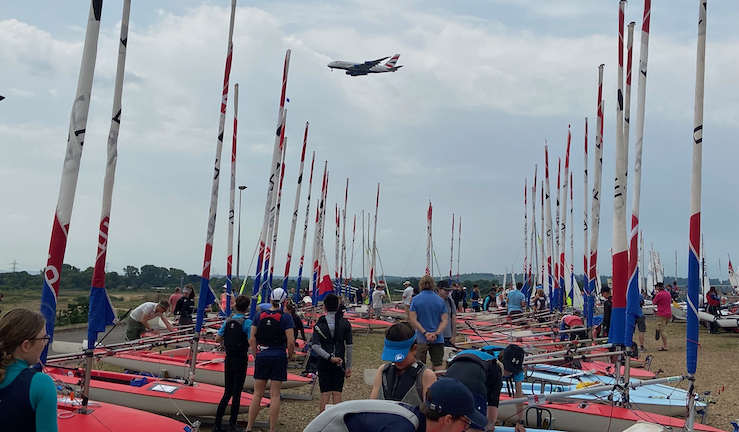 Onboard Fleet Head Coach Freddie Lovejoy said: "Over the weekend we had sailors with limited club experience start to see a broader spectrum of sailing and what the sport can bring. They were challenged with changeable weather conditions but didn't back down. Instead, they pushed themselves out of their comfort zones with some heavy wind Topper sailing on the Saturday, some crewed dinghy work on the Sunday, and a chance to cool off with the Mega SUP. This gave them all a chance to develop and show the Onboard values."
Awards were presented by Rob Thomas, Rear Commodore at Datchet: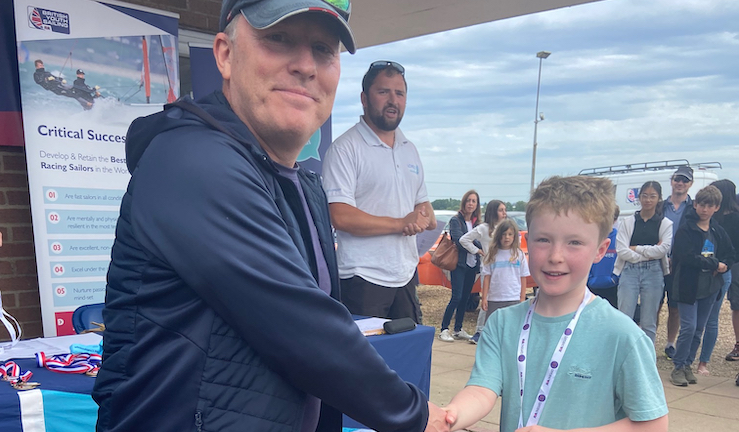 Rex Wraight from the host club took the Independence Award for starting to taking control of boats and crews and showing he knows how and why to do certain tasks.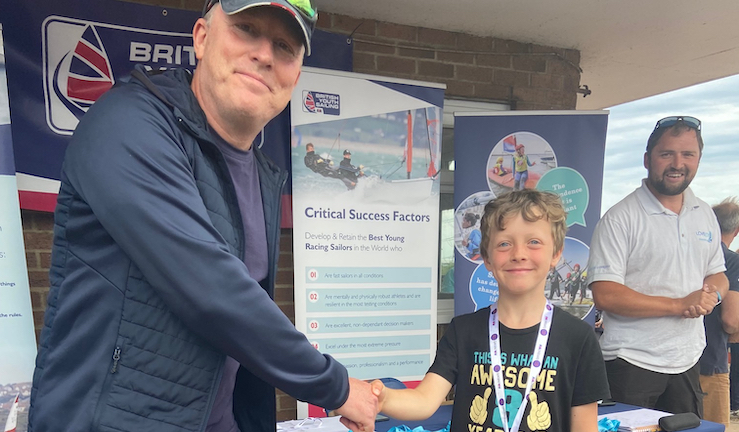 Fred Lay, also from Datchet, received the Communication Award after changing from a very talkative person to showing improved communication skills, becoming clearer with information, orders and warnings in a boat.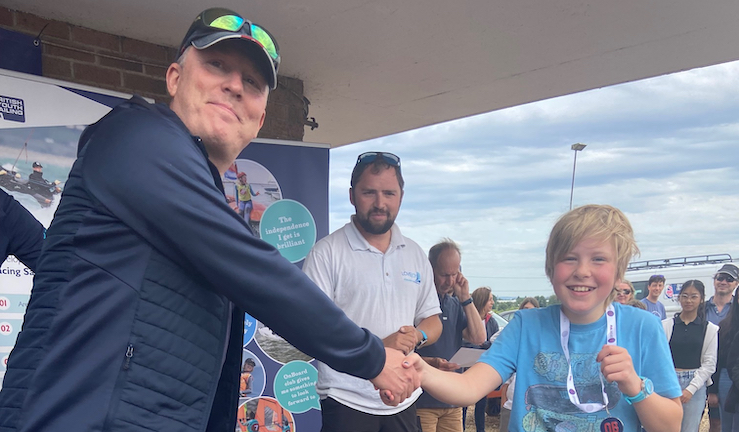 Jozka Van Den Dorp from Fairlop Water Outdoor Centre was given the Confidence Award after initially he was nervous to commit and risk failure but then pushing his physical capabilities while hiking, showing more confidence in himself and abilities.
Freddie summed up: "It was a fantastic weekend to see so many young sailors coming through and being so supportive and friendly to one another even at a competitive event. A great opportunity showcasing the sport and its positive impacts on the people like these youngsters."
More formal racing took place for the other fleets and the results are here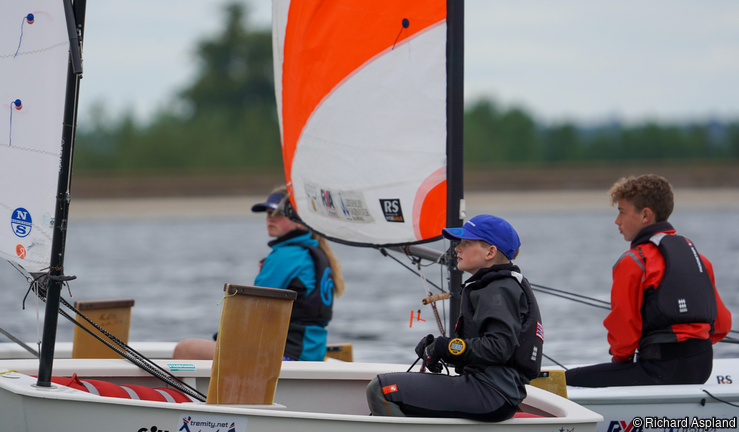 The girls were well represented, taking podiums in nearly all the classes. There was even an international flavour: Mykyta Neroba of Docklands Sailing and Watersports Centre flew the flag for Ukraine in the Topper 5.3 class, and Maximillian Quail of Island Barn for UAE in the Regatta Optimist class.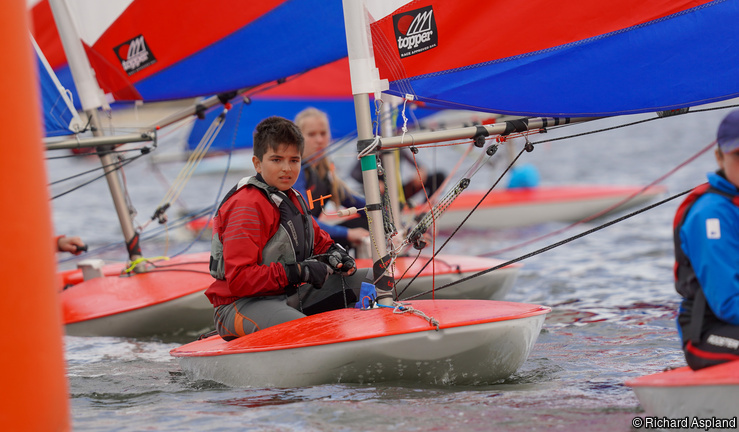 RYA Regional Development Officer Steve Mitchell says: "I'd encourage our region's young sailors to join in next year's event, which will be held at Queen Mary Sailing Club. Keep an eye on our regional Facebook and Twitter for the date, when once again there will be boats made available for the instructor lead OnBoard fleet."