Finlo Cottier is to become the new CEO of RYA Scotland. Following an extensive recruitment process aided by the RYA and sportscotland, Finlo will be leading Scotland's National Governing Body for boating from May this year.
Originally from the Isle of Man, sailing brought Finlo to Scotland's West Coast where he began work as an Artic scientist, eventually becoming a Professor at the Scottish Association of Marine Sciences (SAMS) in Oban. During this time Finlo was an active volunteer as Commodore at Oban SC and a deputy coxswain for the RNLI, so has kept close to the water throughout his roles.
Finlo said. "I had often thought about making the move from sciences, and when the CEO role appeared it seems too good to be true. The connection with the sea and sailing; supporting people and communities; and all with a fantastic staff and volunteer team it was an ideal opportunity. As previously noted, it was sailing that brought me to SAMS, so it is this passion around sailing which has taken me away."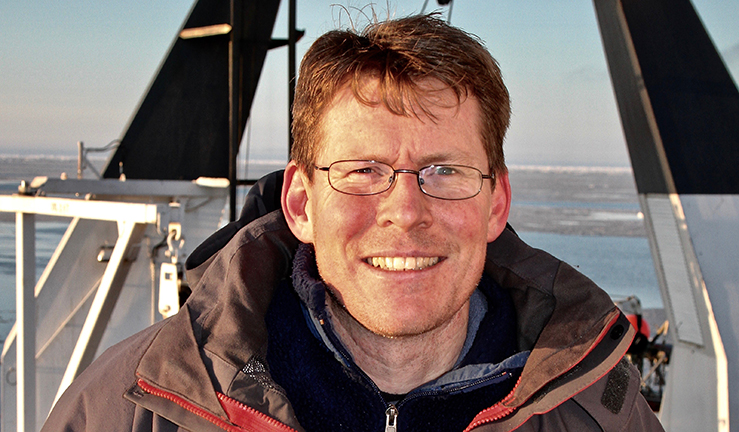 "The recent RYA Scotland Strategy, People, Places and Communities, attracted me, specifically in how we can measure the impact and differences we are making, not just in numbers, but in the stories and narratives around the influence RYA Scotland has in getting people on the water safely across the country."
Chair of RYA Scotland, Brian Wilson said.
"We received a very strong field of candidates for the Chief Executive role, which we were very impressed by and gave us some great options to take the organisation forward. Finlo is coming to us from the world of marine science, where he was a senior leader. While this is a big change, both for him and us, Finlo is not a stranger to RYA Scotland or our sport. We greatly value the fresh perspective which he will bring in enabling us to achieve our ambitions for the sport and wider activities across boating in Scotland. We very much looking forward to working with him once he begins in May."
Brian added. "We have received significant support over the winter from several individuals as we have moved through a period of change within RYA Scotland. I would personally like to thank Roy McCubbin and Abbie Hewitt for their insights and assistance in delivering the performance programme, that has really made a difference in providing continuity of training to our youth and junior athletes. I would also like to thank James Stuart for his continuing support as interim CEO in ensuring that our strategic and operational objectives are met during this time."
As part of this transition Robin Nicol is taking up the role of interim Performance Manager, while his previous position as Coach Education and Development Manager will be run in the interim by Robyn Phillips.
Further opportunities to work with RYA Scotland are available below: