The fun festival atmosphere celebrated sailing and meeting other sailors from across their region, with the event at Lochcarron Sailing Club bringing together sailors in the North of Scotland, while the West event was held at James Hamilton Heritage Park, with sailors coming from as far south as Annandale SC to take part, with plenty new faces getting afloat.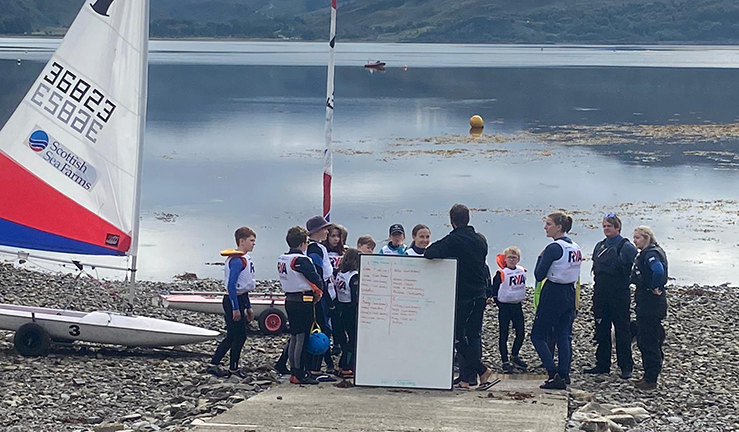 Coaches made the most of the conditions making sure there was a fun learning environment at a local level, where getting wet was as compulsory as meeting new people. Kian Sterritt noted, "It was really heartwarming to see people travelling to sail with people their own age, and so encouraging to see an opportunity like the Onboard Festivals on offer for northern sailors."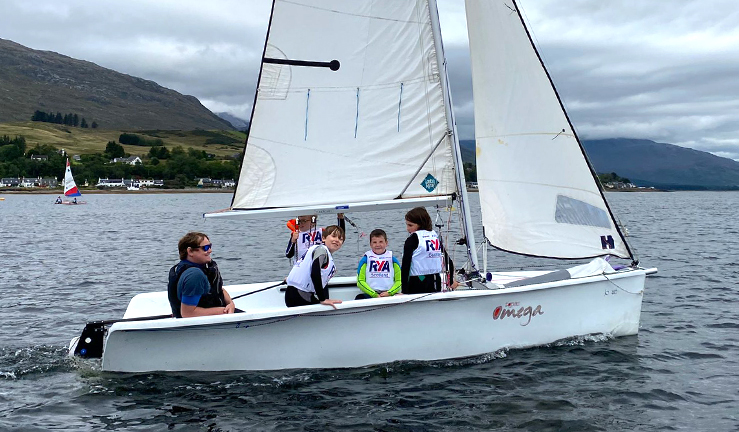 Over 40 children were involved across the weekend at the OnBoard Introductory Festivals for the West and North. Unfortunately due to unsafe water levels the East event at Monikie Regional Park by Dundee had to be postponed to a later date.
The coaches were fantastic at both sessions running rigging challenges, on the water games, free sailing when wind allowed and lots of time playing and/or jumping in the water.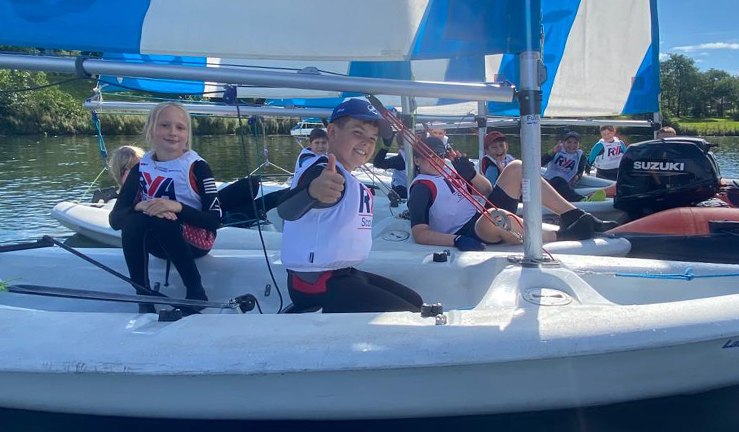 RYA Scotland Development Manager Liza Linton said .
"The RYA OnBoard attributes of Teamwork, Determination, Communication, Independence in making decisions and Creativity were definitely worked on by the participants throughout the day but for me the biggest bit was the building of the final attribute 'Confidence'. The young people excelled at this whether that was in suggesting a warm-up activity, to sailing with a new partner, turtling the boat or jumping in the water at the end of the day! We wanted all participants to gain a positive coaching experience, try something new, meet new people or go to different venues and have a great time – I think it was definitely mission accomplished!"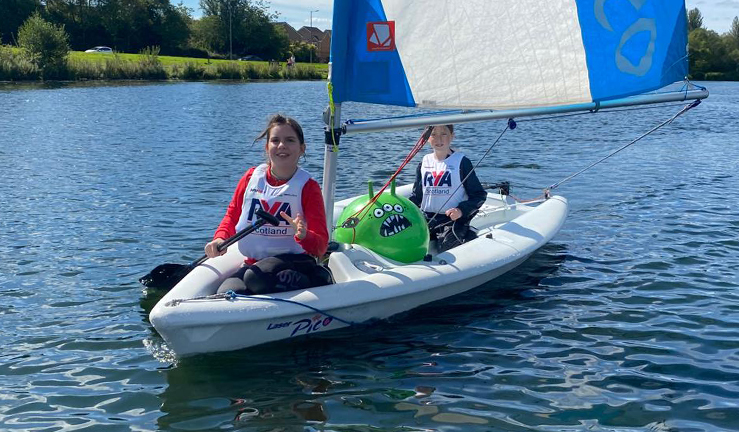 Laura Cowan Regional Development Officer at the West event notes. "Team building games and a team boat rigging challenge soon broke the ice and participants were on their Pico dinghies for lots of fun on the water. Even though there wasn't much of a breeze the games throughout the day, Jimmy and Snappy, our inflatable friends gave lots of opportunities to build their confidence and skills in moving their boats around the Loch."
Some quotes from parents and participants at the days included:
"Thanks so much for a wonderful day yesterday! Especially to all the instructors who made us feel so welcome and safe"
"Lots of laughter, squealing and enjoyment – they are having a ball"
"Thoroughly enjoyed it."
"We came to learn new skills and meet other people and he had a great time."
For any questions, please do not hesitate to get in touch via development@ryascotland.org.uk
To find our more about OnBoard across the UK visit here.