OLYMPIC Sailing over the decades has been the pinnacle of the sport for many people.
Every four-year cycle brings with it a new level of professionalism and commitment as sailors and nations continually strive to better each other in the pursuit of medals.  
Some could argue that the Olympic sailing is getting further away from what recreational sailors and club members would associate their sport with. To this end it can be increasing difficult for those of us who aspire to tread down this pathway to engage in the sport and training necessary to facilitate progression. Some train alone or with a partner, others train alongside the region squads but for those who really want to kick things up a gear they must travel to train with other international competition. 
Starting the journey
This has filtered down effects across the sports pathways – especially for the youth sailors. 
For many sailors, they build their foundations through the start sailing course at their local yacht club and through regional events. Some will then be selected for RYA Northern Ireland's Youth Performance Programme. From here, the going can get tough but equally rewarding. 
Being from Northern Ireland, our sailors can choose to represent either Great Britain (GBR) or Ireland and for those included in these national teams, this is the top end of youth sailing. 
GBR has been the powerhouse for Olympic sailing classes for many cycles and now Irish Sailing is starting to flex its muscles. Since Anneliese's Silver Medal in Rio 2016, Irish youth sailors now have a string of world and European titles.
Any sailors then from NI aspiring to mix it up with the best of them will need to work hard at home. But they'll also need to experience the next level of competition and training and that can only be found when you train with the top guns of other nations and have some exposure to increased training.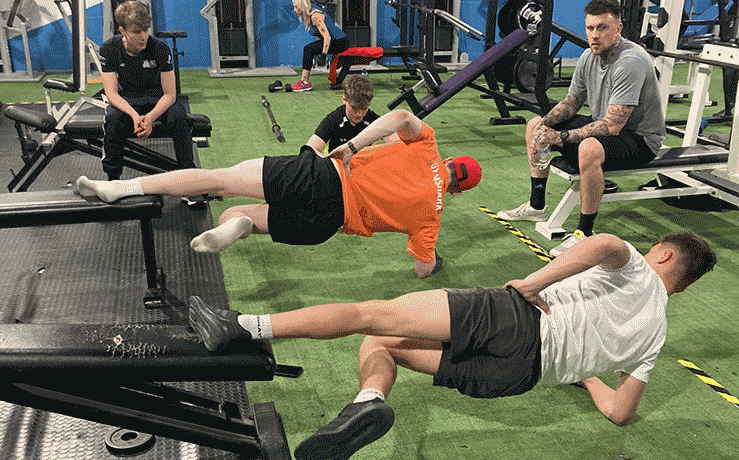 International training
To support our sailors with this trantion to international level training, we took a trip to the world renowned SailCoach base of Valencia. No sooner were the Christmas dinners and boxing day leftovers devoured – our sailors were on a flight to Spain. 
These extra calories came in handy during the week-long training camp, which included an international New Years' Regatta. 
Seven NI Sailors made the trip and were accompanied by myself and ILCA Head Coach Chris Penney.
Tom Coulter, Zoe Whitford and Charlotte Eadie have made several trips with the Irish Sailing Academy over past months. For Josh McGregor, Lewis Thompson, Daniel Palmer and Bobby Driscoll, it was their first visit.
Training consisted of days afloat in smaller groups combined with larger international groups and gym work. We also worked on building the life skills required to make the most of training camps – "Performance Habits" and "No Faffing" were the key quotes and goals of the week.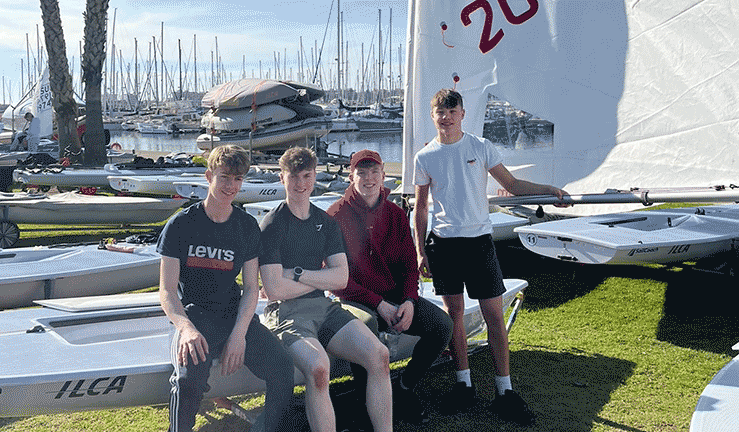 Success 
In the racing, Tom Coulter from East Antrim Boat Club/Portrush Sailing Club sailed consistently to secure a 4th overall. Lewis Thomson of Ballyholme Yacht Club sailed well in his first event of this kind, securing a top 10 spot. The rest of our guys fitted in well alongside this high-calibre fleet including Daniel Palmer and Bobby Driscoll in their first season of the ILCA6.
The trip was organised in conjunction with Sail Coach. Our very own academy Alumni Lucas Nixon is now a valued member of the Sail Coach team and assisted us greatly in the prep and day-to-day logistics.
At the end of the day, sailing and sport should be fun. It can be a thin line between work and play but the right training and development of new skills it can be a very rewarding journey. And as well as that, you will meet likeminded people along the way, forming lifelong friendships.
The trip was a great success and is something we will look to repeat annually – potentially at other times of the year.
I hope the sailors have also now gained the confidence and experience necessary for them to take on these training camps as a group or even independently in the future.'
I would like to thank you our every dependable coach Chris Penney for his assistance in organising and leading this trip with me. It certainly beats the cold fingers in NI water at this time of year!
What did our Sailors have to say reflecting on the trip?
''It was a fantastic week especially the routine of gym work in the morning, sail training in our own small group and then off to join the more experience group of sailors to race and put some of our training into practise.''
''My goal for the season is to make gold fleet at the Europeans''
– Lewis Thompson
'' My Favourite part of the week has been sailing alongside sailors from all over the world this lots of experience in both light and heavy air conditions.''
''Off the water the trip was very enjoyable with many funny moments. Even the Spanish roads systems proved a topic of fun for our coaches/drivers each day and our chance to give them some 'coaching'
– Bobby Driscoll