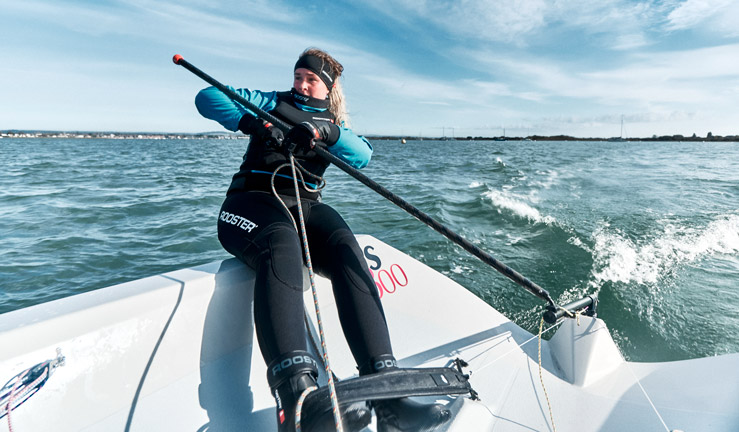 Visitors to the RYA Dinghy & Watersports Show love one thing almost as much as being on the water – shopping for boating bargains!
With less than four weeks to go until the must-see event, we'll be helping you hone in on some of the 'best buys' to expect from our show exhibitors. From top recommended clothes, boats, and hardware to boardsports, holidays, and courses.
Today, we'll cover the top clothing items to look out for from our exhibitors, helping you to find the right style and fit for the season ahead.
Winter warmers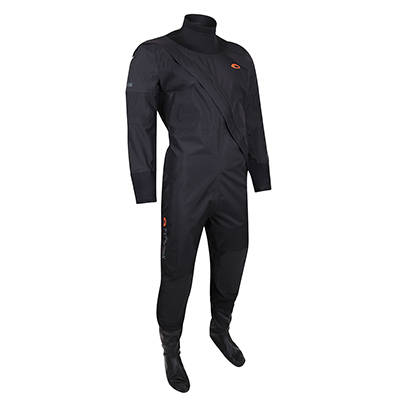 Runswick F/E Drysuit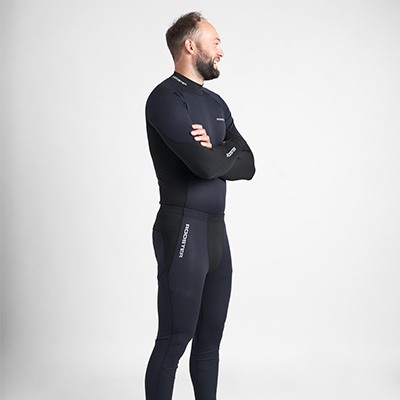 'Hot' Base layer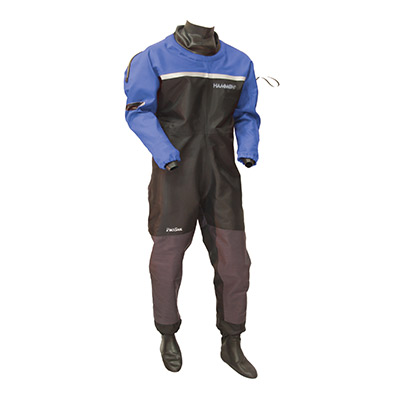 ProSail Drysuit
Described as the ultimate base layer for watersports, the 'Hot' Base layer from Rooster® (stand L24) works with your body to regulate its temperature. Made with 0.5mm titanium-lined neoprene, this intuitive fabric helps reflect heat back onto your body, rather than letting it escape. Combined with Polypro™ panels, this enables maximum flexibility and breathability, to ensure thermal comfort is a go.
If a new drysuit is on your shopping list, opt for the Runswick F/E Drysuit from Typhoon International (stand L19). This drysuit is especially lightweight, offering high mobility and comfort, making it ideal for adult dinghy sailors. For the younger boating enthusiasts, check out the Hammond Children's ProSail Drysuit. Available in a range of colours, with either latex or neoprene seals, this suit is made to order. It can also be customised to a specific size and extended by Hammond Drysuits (stand G10) as your child grows.
The SuperTherm 5/4/3MM Steamer (Chest Zip) is one of Rooster's wingfoiling favourites. It's a winter wetsuit built for superior warmth, unrestricted movement, and total comfort both in and on the water. It features a quick-dry thermal lining on the chest and back panel with super low-density neoprene used throughout for maximum movement with ultimate insulation. The entire suit is glued and blind stitched to prevent cold water flushing. Flexible neoprene tape has also been added on high wear seams to improve overall durability. 
Race ready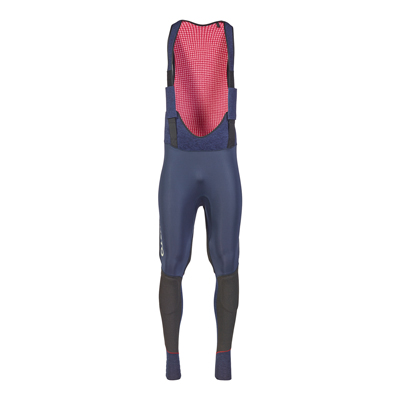 FlexLite Alumin Hikers 3.0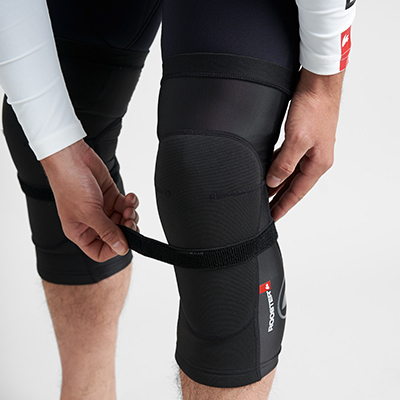 Armour Knee Pads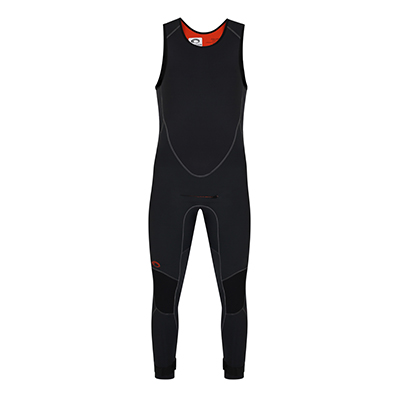 Calisco3 ECO Long John
Musto's (stand N12) FlexLite Alumin Hikers 3.0 are ready to make waves on the dinghy racing scene. Developed with extensive research, their unique hiking batten construction delivers comfort and performance so you can push harder and go faster on the water. Originally developed for the British Sailing Team and worn by ILCA Europeans medallist Micky Beckett, this product is a must have.
The Caliso3 ECO Long John and Top from Typhoon combines engineered technology with expert styling for dinghy sailors. Its contour seaming and ergonomic design offer unrivalled movement, flexibility, and stretch. Available for men, women, and youth, the engineered fit means less energy for movement and more for performance, speed, and precision.
Rooster's Race Armour Knee Pads are great all-rounders for sailing, cycling and skating, even working as elbow/forearm pads for wingfoiling. A silicon rubber elastic webbing strip on the top band and above the calf maintains the position of the knee pads. Whilst an additional elastic strap is positioned just below the knee to further secure it in place. Stretch panels also increase comfort around the main knee panel and mesh panels add breathability to the back of your leg.
Staying safe
Amrok 50N Buoyancy Aid
Chesil 50N Buoyancy Aid
No matter what your water-based passions are, buoyancy aids provide that all-important safety and confidence factor. The Amrok 50N Buoyancy Aid from Typhoon is ideal for recreational users. It offers a simple, yet comfortable and effective front zip buoyancy aid for a variety of uses, from kayaking to sailing. Amrok features shoulder and side strap adjustments, front entry zip opening, front zip chest pocket and crotch strap attachment. It even comes in a variety of colours to match your personality.

The Typhoon Chesil 50N Buoyancy Aid is designed specifically for sailors who demand minimum bulk and maximum freedom of movement. Using super soft fabric with ergonomically shaped PVC foam, it's designed for ultimate comfort and performance.
Amazing accessories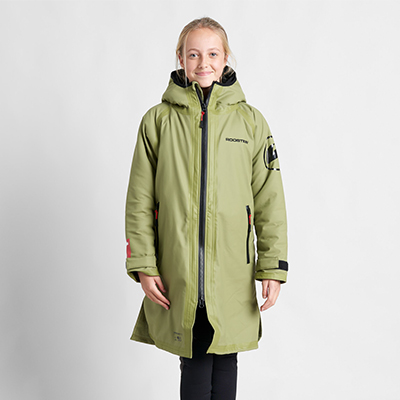 Aquafleece® Robe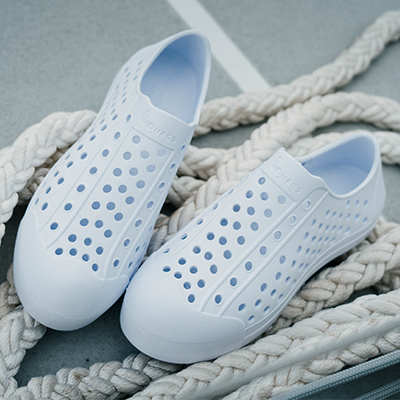 Quacs Shoes
Stay warm and dry while rigging, derigging or on shore spectating with Rooster's Aquafleece® Robe, The first watersports robe with a removable lining for easy cleaning and drying.
This oversized and versatile jacket is perfect keeping you warm before or after sailing, windsurfing, winging or paddleboarding. It's waterproof, windproof, and durable thanks to Rooster's Aquafleece® fabric outer shell. The soft and fluffy teddy lining can be fully removed from the jacket, so you can keep it fresher for longer. Being oversized with an option for Adults and Juniors, makes the Aquafleece easy to share across the family.
If you're on the lookout for some ideal footwear, try Quacs Shoes (stand M8). Designed with watersports, beaches, and boating in mind, Quacs are also ideal for day-to-day use. They are ultralight, durable, comfortable, waterproof, slip resistant, breathable, easy to clean and best of all are made from environmentally-friendly materials.
Visit the Hartley Chandlery on stand H10 for more clothing 'best buys' where you can purchase anything from wetsuits and buoyancy aids to onshore clothing from brands such as Gill Marine, Neil Pryde, Baltic, Typhoon, Orca Bay Shoes, Pelle and Holebrook as well as sunglasses from Barz Optics.
From on-water eyewear to the newest wetsuits, drysuits, footwear and safety gear, the RYA Dinghy & Watersports Show has you covered. Check out the full list of clothing exhibitors.
Show tickets are on sale now, and RYA Members can access a complimentary ticket worth £21 for one or both days of the event, while kids aged 15 and go free!