Insurance broker and risk management firm Gallagher has agreed a new extensive partnership with the RYA to provide tailored cover to affiliated sailing clubs, recognised training centres and affiliated organisations, across the UK. 
Gallagher has had a long-standing relationship with the RYA spanning over 40 years and during that time has delivered insurance solutions to 85% of affiliated clubs and over 400 recognised training centres. The insurance services provided by Gallagher are bespoke to fit the specific requirements of clubs, from property to boat insurance.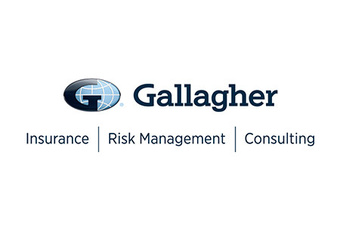 Long-term partnership
This long-term partnership has seen the network being supported by Gallagher's dedicated team of marine specialists who have delivered boat and commercial insurance products to clients, with a combined experience in excess of 120 years' operating in the sector. 
As part of the partnership, which has been agreed for a further five years, Gallagher will offer insurance products to RYA affiliated clubs, recognised training centres and affiliated organisations. This will see Gallagher continuing to deliver standard commercial insurance cover to policyholders, which includes buildings, contents, business interruption, boats and equipment to provide essential protection for clubs and training centres. 
On top of this, Gallagher will broaden its insurance offering to include additional products that clients may need, depending on their individual circumstances, such as commercial legal expenses, management liability, cyber and motor insurance. As well as providing tailored insurance services, Gallagher will continue to act as an official sponsor and supporter of RYA by supporting its events, conferences, and other initiatives. 
Tailored combined insurance offering 
Ben Bennett, RYA Account Manager at Gallagher, said: "We are delighted to renew our partnership with the RYA and continue our long-standing relationship with its member clubs, recognised training centres and other affiliated organisations.
"The opportunity to continue to deliver a tailored combined insurance offering, is very exciting and we look forward to further developing our relationship with the RYA's and its' network in the coming years in our capacity as official sponsor and supporter." 
Dave Strain, RYA Finance Director said: "We are really pleased to be continuing our partnership with Gallagher and its support over more than 40 years has proved invaluable. 
"The team's insight and support has helped us provide bespoke insurance solutions for our network of clubs and training centres whilst providing a real benefit to our affiliates. The peace of mind this provides along with the specialist advice available helps the RYA build a connected, inspired and inclusive sailing and boating community."
Find out more about the Gallagher's specialist insurance policy designed with club needs in mind.