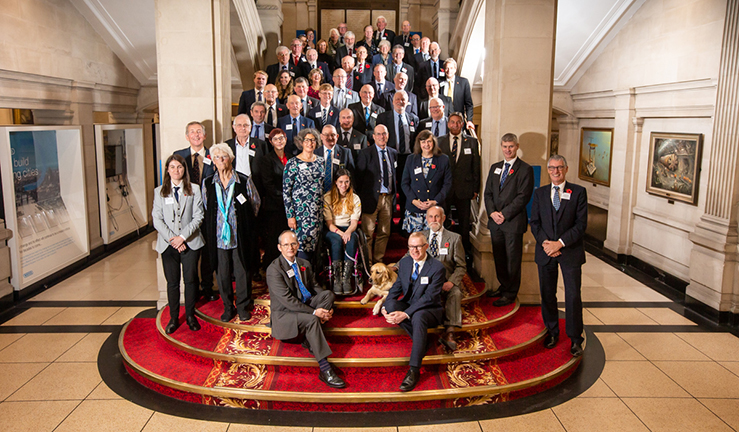 Dedicated volunteers from across the UK have been awarded for their exceptional commitment and achievements in boating by Her Royal Highness The Princess Royal, President of the RYA.
48 RYA Volunteer Awards were presented at the annual ceremony (11 November) at the magnificent Grade II listed 'One Great George Street' in central London. Celebrating both long-standing and younger volunteers, the awards recognise all those who have contributed to the sport and made an impact in their communities.
The prestigious awards are divided into five categories: RYA Community Awards, Francis Elkin Award, Family Award, Honor Preston Award, and RYA Awards.
RYA Community Awards
RYA Community Awards are presented to outstanding individuals for their commitment and services to boating at club or grassroots level. This year's Lifetime Commitment Awards went to 26 worthy recipients, with a further 13 volunteers recognised with an Outstanding Commitment Award for having made invaluable contributions to the sport – whether by establishing and maintaining clubs, serving on committees, as Race Officers, providing training, maintaining boats, or freely giving their professional expertise.
This year's Young Volunteer Awards recognised Lucy Pettifer from West Lancashire Yacht Club, Claire Watson from Cove Sailing Club, and Alasdair West from Hill Head Sailing Club.
Rob Clark, RYA Director of Sport Development said: "So many different types of people give their time to support sailors in enjoying the many benefits of getting on the water – and this year's Volunteer Awards demonstrate that there is a role for everyone, both on and off the water.
"It is truly inspiring to see awards going to volunteers ranging in age from teenagers, who have experienced at a young age how rewarding it can be to contribute to the wider community, to those who have given more than 60 years of service, helping to sustain not only our sport but also local communities."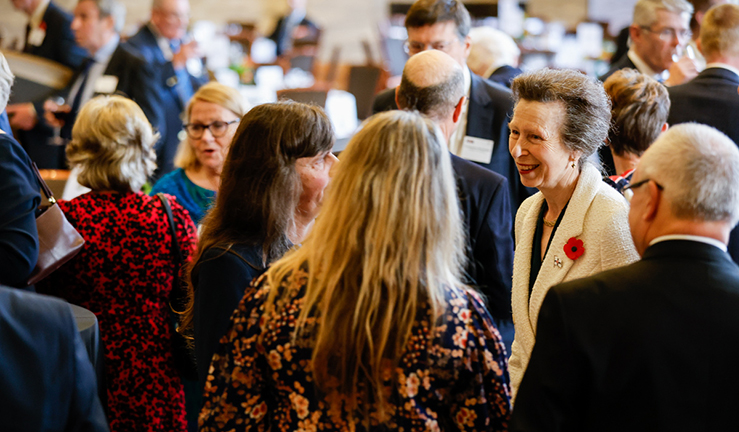 Francis Elkin Award
Each year the Francis Elkin Award is presented to an exceptional individual in recognition of their significant contribution in time, effort, and personal endeavour to enable people with disabilities to become involved in sailing. This year's recipient, Richard Johnson, has volunteered for more than 20 years with the Challenger Class Association, and he has committed himself to providing disabled sailors with the opportunity to sail and race, spending many hours coaching sailors on and off the water.
Honor Preston Award
Created in 2020, the RYA Honor Preston Award is presented to an individual who has made a significant contribution in time, effort, and personal endeavour to increase the inclusivity of boating, in particular female participation.
This year's award went to David Partridge from Chelmarsh Sailing Club, where he has created opportunities for disadvantaged children and NHS social subscribing projects and worked with Mind to offer patients watersports sessions to help with physical and mental health difficulties. Thanks to David's efforts, the club buzzes with activity from a diverse membership, and has been a finalist for the RYA Club of the Year in both 2020 and 2021.
Family Award
The RYA Family Award is presented to a family group deserving of recognition for the impact they have made both as individuals and collectively as a family. The 2022 award went to Chris, Carolyn and Jazz Turner from Newhaven and Seaford Sailing Club. Every week Chris and Carolyn give disabled adults and children the chance to experience the joy of sailing, with Jazz's dynamic enthusiasm always leading the way.
Commenting on receiving the award, Carolyn Turner said: "It was a bit surreal, as you don't think you've done anything to deserve it.  It's just what you do and what you enjoy, so it was nice to be recognised. A particular highlight of the day was seeing just how many volunteers are involved in the sport, and that's really just the tip of the iceberg. Seeing that there are so many people involved and that they've been recognised has been really nice to see."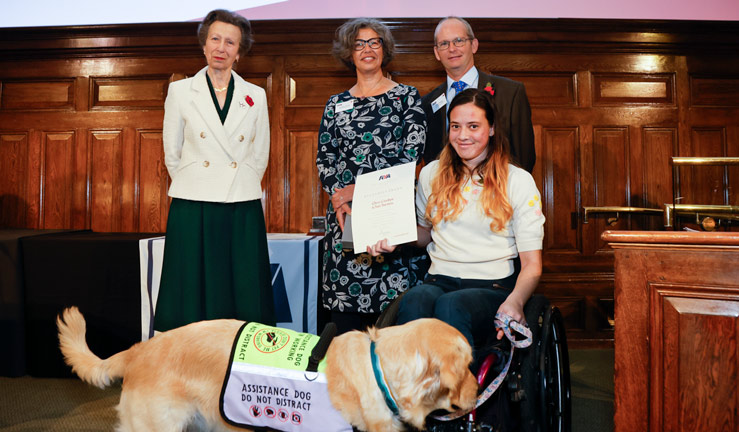 RYA Awards
This year also saw eight volunteers recognised in the RYA Awards, presented to outstanding individuals nominated by their fellow volunteers, club members and those in the boating community, for their commitment and services to boating and the RYA at both a national and regional level. 
Find out more about each of the recipients and the RYA Volunteer Awards.
RYA Honorary Life Membership
Finally, the RYA Honorary Life Membership is the RYA's highest award, presented to those individuals who have made an extraordinary and unique contribution to the RYA and to the sport. This year's award recipient, John Doerr, has given voluntary service to the RYA and World Sailing for more than 30 years and is one of the most highly regarded sailing race officials in the world.
John has represented GB with scrupulous fairness, commitment, humility and a huge amount of personal time, having officiated at multiple Olympic Games (he was Chair of the jury in Tokyo 2020), Paralympics, America's Cups and World Championships.
Attending her first RYA Volunteer Awards ceremony, Chief Executive Sara Sutcliffe MBE, commented: "The commitment and dedication that this year's RYA Volunteer Award recipients have shown is simply outstanding. It has been an honour for me to be part of the for the first time.
"Each and every one of our award recipients has been an inspiration to us all and it is my great pleasure to recognise their contributions and achievements."
Start your journey
Volunteers are at the heart of RYA and club activity, providing opportunities and supporting others to enjoy being on the water and enjoying the many benefits it brings. There are many ways to volunteer and if you're able to give a little of your time you can make a big difference. Find out more about volunteering.