Junior sailors and windsurfers from across the Midlands who are keen to develop their racing skills are invited to apply for this winter's 2022-2023 RYA Regional Training Groups.
The deadline for applications is midnight on Sunday 11 September and those selected will be able to access six weekends of on-the-water coaching at venues around the region.
The programme provides RYA pathway class-specific training, with Regional Training Groups (RTGs) available for Optimist, Topper, RS Feva and ILCA 4 sailors and Bic Techno windsurfers.  
RTGs offer inclusive and accessible training delivered by expert RYA coaches to help young sailors improve their skills and inspire them towards a lifetime of participation in the sport.
RYA Midlands Regional Performance Manager Tim Hall said: "Regional Training Groups bring the best sailors in the region together to offer a high-quality programme through the winter months with training weekends, residential camps and remote support too.
"RTGs enable junior sailors and windsurfers to develop a variety of sailing and life skills as well as friendships and have a great emphasis on fun as well as learning in a safe environment."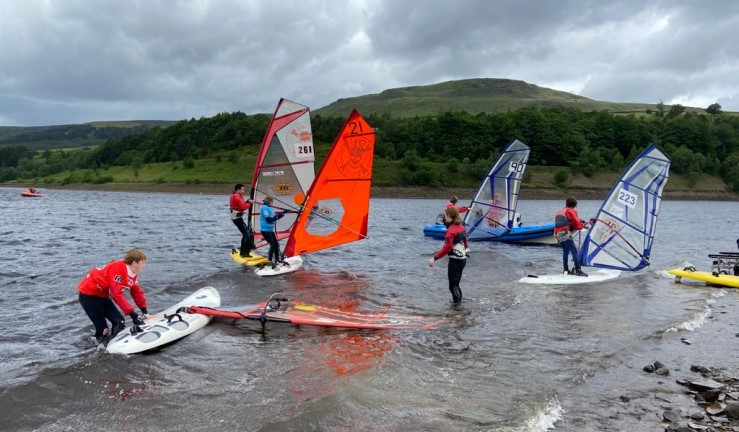 Benefits
Brothers Han and Tian Zhang from Midland Sailing Club have loved being a part of the Regional Training Group for windsurfers and hope to participate again this winter.
Han, aged 15, said: "All the coaches were brilliant. I managed to progress from 4.5 to 7.8 sail size with the RTG last year." And Tian, aged 12, added: "It was really helpful to have so many different opinions and tips from all the coaches. I found that I could choose what worked best and I have improved so much thanks to the RTG."
Dad Yi explains: "RTG coaching has given Han and Tian an opportunity to progress their windsurfing skills to the level that they had aspired to be since they started windsurfing. Not only they are having a great time now as advanced windsurfers, but also they have forged great friendships with other like-minded youngsters, which I hope can last a lifetime. We have applied again for this year and the boys and I are excited to travel to the new venues and meet new and old friends soon."
Optimist sailor Sebastian Smith, aged 13, of Glossop Sailing Club, first started his RTG journey in 2018 when he got a place in the RYA Midlands Zone Squad, as it was then known, and hasn't looked back since. Dad Richard said: "He has made some great friends and has loved every minute of both the Zones and more recently as part of the Regional Training Group.
"Travelling to different clubs for a full weekend of training is brilliant and has really improved his confidence as well as his sailing. The standard of coaching is first class and really really does make sailors for life. Sebastian is very much looking forward to taking part again this year and to his younger brother joining the RTGs and following in his footsteps."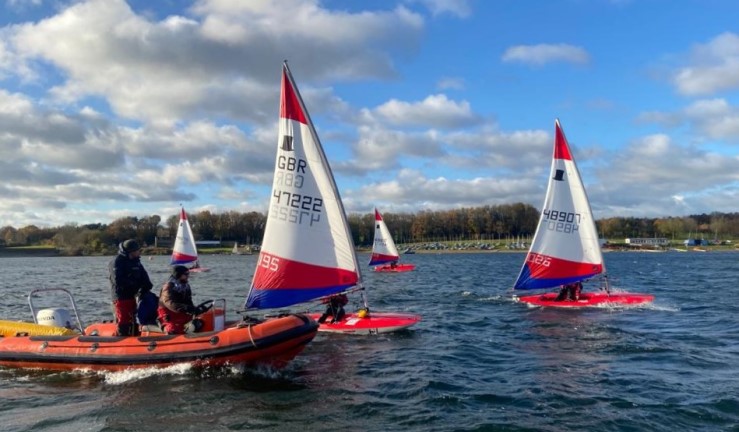 Eligibility
Sailors should ideally have attended the BYS Regional Junior Championships at Draycote Water Sailing Club in June 2022, plus an indicator regional open event or training. For the Midlands region these include:
Optimist: Open training, 10 September 2022, Hollowell SC; open meeting 24 September 2022 at South Staffs SC
Topper: Open meeting on 4 September 2022, Bartley SC
RS Feva: GP1 on 17-18 September, Draycote Water SC
ILCA 4: Class qualifier 10-11 September 2022, WPNSA; class open training 3-4 September 2022, Bartley SC
There are places for up to 18 boats/sailors in each RTG depending on the number of applicants and their ability and usually meeting the following age criteria on 31st December 2022: Optimist, Topper, RS Feva sailors under 15 years of age; ILCA 4  under 15 years of age, girls under 16 years of age, and three girls under 17 years of age; Bic Techno under 16 years.
Sailors marginally outside the age criteria should still consider applying as they may be offered a discretionary place, for example if they are newcomers to the sport or class, or if their inclusion would help to improve the overall standard.
Next steps
Find more information about RTGs here and for details about applying visit the BYS Regional Training Group Guidance Policy.
To check your region, click here, and for any questions about applying or eligibility in the Midlands, please feel free to get in touch with Regional Performance Manager Tim Hall.
Remember, the closing date is midnight on Sunday 11th September 2022: click here to apply!