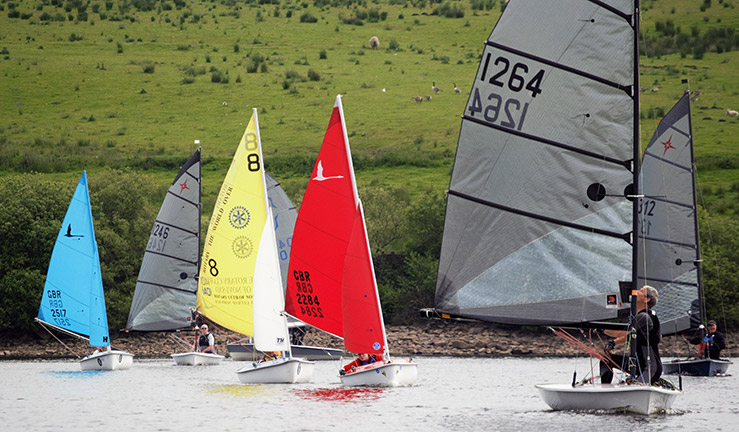 The aim was to create more opportunities for disabled people to experience entry-level competition outside their club environment. Open to all classes, the new Northwest Sailability series brought disabled sailors together with non-disabled sailors from across the region whilst also attracting interest from sailors in the neighbouring areas of Scotland and Yorkshire.
"This year's Sailability race series was a pilot event; we knew there were disabled sailors interested in racing, but we weren't sure what appetite there would be for a travelling series, and we have been really pleased with the turnout." James Wheeldon, RYA Disability Development Officer, North
The first event set sail at Leigh & Lowton Sailing Club on Tuesday 26th April, in which a small Sailability race group of all ages joined a fleet of 27 boats steered by the over 50s.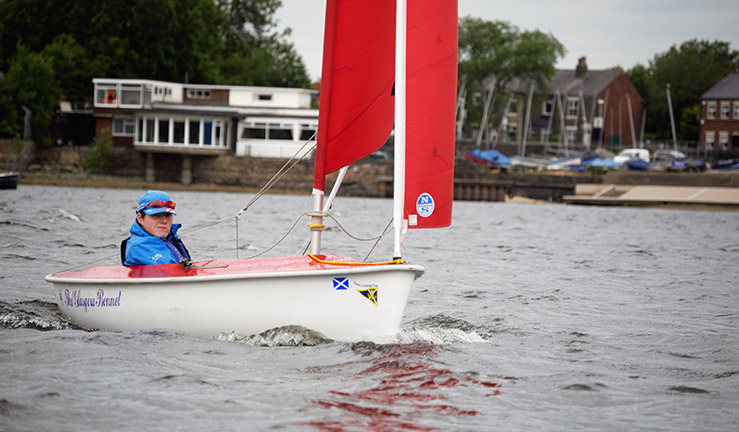 Richard Catchpole, Commodore, Leight and Lowton Sailing Club, said:
"Leigh & Lowton were proud to host the 1st event in the new RYA Sailability NW Traveller series.  Despite light winds, the event was a great success with 6 boats travelling to have a great day out.  The new facilities for Sailability sailing at LLSC were well utilised and we're expecting this to spur on a new wave of interest at the club and throughout the NW Region."
Bolton Sailing club played host on 7th June for round 2 of the Sailability series, where six disabled sailors competed.
The final event for the Sailability series took place at Hollingworth Lake Sailing Club on 28th June, where a select fleet of 12 boats from the Sailability series and the senior series battled the winds together in a great day of inclusive racing.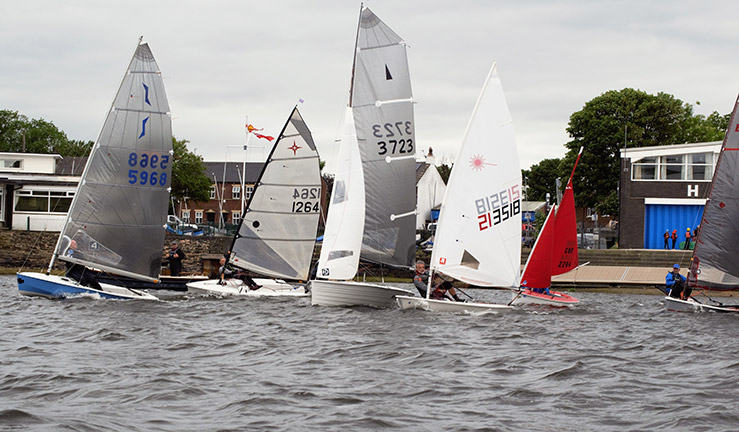 20-year-old Rory McKinna from Stewarton, won the Sailability series, and had this to say: "It was great to be competing somewhere a wee bit closer to home! The idea to run the regattas in conjunction with the Senior Traveller series really simplifies the logistics of the events, with race officers, safety cover and venues already in place."
Hopefully the number of competitors continues to grow next year, and we can establish a regular, competitive Hansa race fleet in the north!"
The Sailability series has now come to an end for this season. Still, there isn't long to wait as the Multiclass regatta returns to Rutland water on the 6th and 7th of August, and plans are now afoot to bring the NW Sailability series back for 2023, a season which will welcome an additional two events.
Reflecting on the series, James Wheeldon added:
"It's not about the competition; it's about bringing people together and showcasing that racing can be inclusive. You don't have to be an experienced racer to join in; you could be a sailor who wants to go sailing more often at more venues."
To find out more about the NW Sailability Traveller series, Email james.wheeldon@rya.org.uk