With a new year, it brings a sense of freshness, optimism and excitement and we are definitely feeling it here within the team. There are some changes planned for 2023, starting with new members within our staff and across our volunteers who are joining us to help the people, places and communities get the best from their time afloat and we are looking forward to the season ahead!
We are also looking forward to catching up with you at a variety of training, volunteer and performance events over the next couple of months. As always, the first part of the year is conference season and the RYA Dinghy & Watersports Show also takes place in late February, followed by our for affiliated clubs and recognised organisations conference in early March 2023.
So, here's a quick look at what is coming up and please don't hesitate to get in touch with any questions:
RYA Scotland Affiliated Clubs and Recognised Organisations Conference – 4th March 2023, Dewars Centre
This in-person conference will be taking place at the Dewars Centre in Perth. The content of the conference is currently being finalised and we hope to release the content and booking options by week beginning 23rd January 2023. There will be the opportunity to hear from colleagues within the RYA and RYA Scotland as well as from fellow clubs, centres and organisations. As detailed before, we are working hard to ensure that the cost of the conference is not prohibitive and details, including the full agenda, will be available soon – if you would like to register your interest to attend, then please email us directly development@ryascotland.org.uk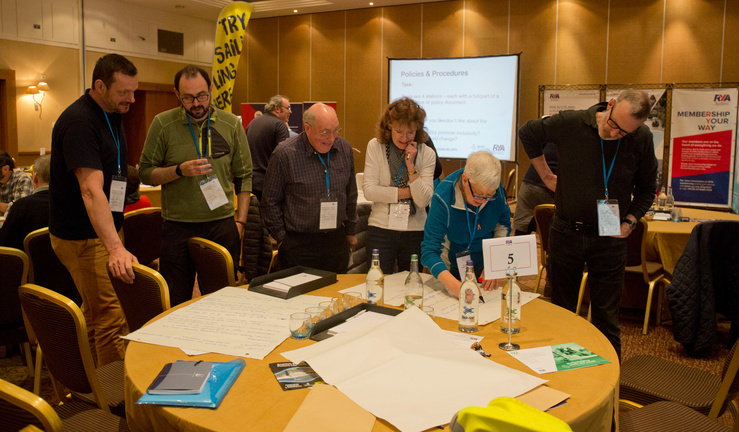 RYA Scotland Online Development Workshops
The next two free online workshops are:
Facilities on 18th January will look at things to consider when you are looking to develop your facility.
Community Mapping on 8th February will discuss who you could link to within your local community.
To sign up to these free workshops, led by the RYA Scotland Development team, please book your place here.
Welfare Training – for Volunteers
Two online Child Wellbeing and Protection in Sport Workshops, targeted at both Welfare Officers, but also at anyone who is involved in working with, or supervising others who work with children and young people. We have discounted the price to £10 per person organised, in conjunction with sportscotland,
Thursday 2nd February – 6-9pm and,
Tuesday 14th March – 6-9pm
You can book onto one of the workshops here.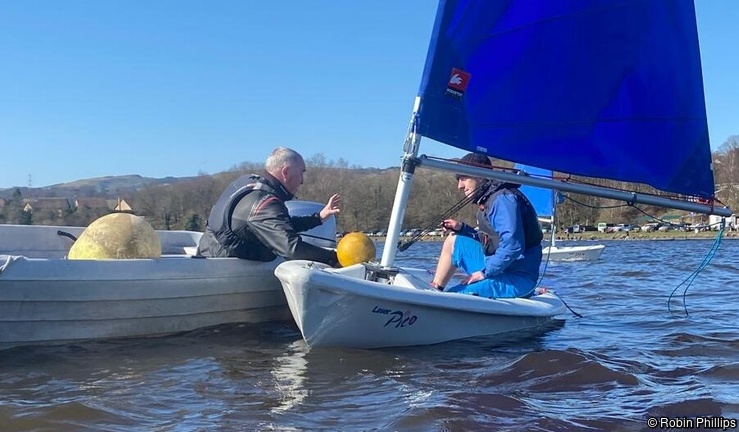 RYA Scotland Dinghy & Windsurf Instructor Days
Look out for several practical days in March & April across Scotland run by the Coach Education team. These will be targeted at coaches and instructors and will help to develop volunteers and staff from throughout the boating community. Details are currently being finalised and will be open for booking via the Coaching Page here in the next month, keep an eye on social channels @RYAScotland
North
Dinghy – Lochaber YC– 18th March
Dinghy and Windsurf – Loch Insh Watersports– 26th March
East
Dinghy and Windsurfing – PeterheadSC/The Windsurf and SUP Club -15th April

Dinghy and Windsurfing – Port Edgar Watersports – TBC
West
Dinghy and Windsurfing – Castle Semple Centre/Clyde Windsurfing Club -25th March

Dinghy – Oban SC – 25th March
We are also planning to venture out to some of the following online and in-person events being led by our RYA colleagues – and we hope to see lots of you there (in person or online)!
A continuation of this online series of RYA sessions aimed at race coaches, instructors and taking place through January, February & March. The next is on MINDSET  on Tuesday 7th February 2023 with David Mellor
RYA Training Conference, supported by Gallagher – 4th & 5th February 2023
The annual conference for RYA Instructors, Appointment Holders and Principals is at the Double-Tree by Hilton Oxford Belfrey, however there is also an opportunity to attend one day online too.
RYA Sailability Conference – 11th February 2023
The national disability sailing conference looks to re-connect, re-build and bring the Sailability community together to learn and motivate for the season ahead.
It is a one-day conference held at Wyboston Lakes Conference Centre,  be sure to book your place by the closing date on the 6th Feb 2023!
RYA Dinghy & Watersports Show – 25th & 26th February 2023, Farnborough International
Once again the annual RYA Dinghy and Watersports Show, presented by Suzuki takes place in February 2023. Following the success of last years event at Farnborough the event aims to bring together all the inspiring aspects of dinghy and watersports activities in one place. We'll be there for sure. 
Finally, a quick reminder about:
Win a Suzuki-powered Rigiflex Safety boat with an Extreme trailer for your Sailing Club  –  This competition is open to all our affiliated clubs so be sure that your club pulls together it's 250 word answer as to why winning this boat would benefit the club and your members and submit it before 10th February 2023 – one entry per club.

 

sportscotland Club Survey 2022-23   – sportscotland are looking understand how sport and physical activity contributes to building an Active Scotland. The survey is open until 17th February 2023 and all clubs who complete the form will be entered into a prize draw to win £1000 of sports equipment. Thank you to all those who have contributed so far. 
Take care and stay safe!
The Development Team, aka Georgia, Laura, Brian, Kristy & Liza
09/01/2023
PS. If you would like to hear more or organise a catch-up with one of the team, then please drop us development@ryascotland.org.uk