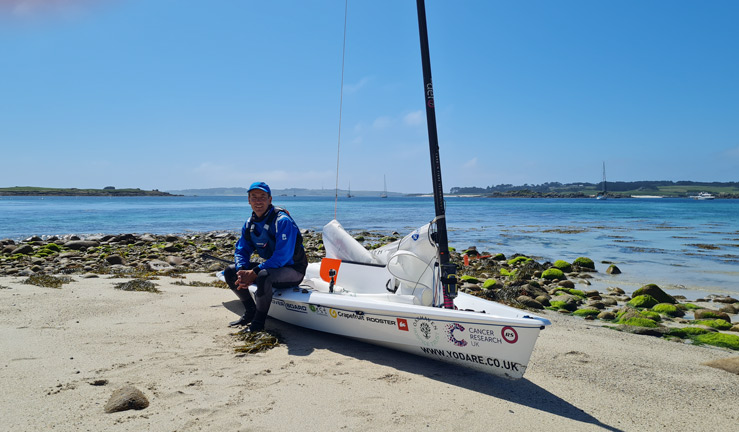 With just a month to go until the RYA Dinghy & Watersports Show presented by Suzuki, the full line-up of speakers has been revealed. Our guest experts are available to inspire and guide you through the must-see event at Farnborough International (25-26 February 2023).
Packed with adventure, masterclasses, and expert advice each stage has a speaker on hand to help you progress, whatever your level.
This year, Hannah Diamond returns as show host on the Suzuki Main Stage, joined by Lee Timothy in the Knowledge Zone. On the Watersports Stage, you can find windsurfing legends Peter Hart and James Hardy hosting all things windsurfing, windfoiling, winging, and paddleboarding.
Here's a taste of what's on offer over the weekend…
Suzuki Main Stage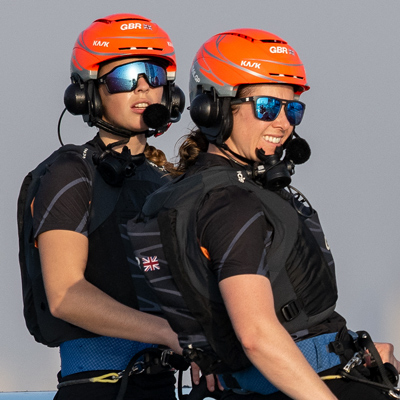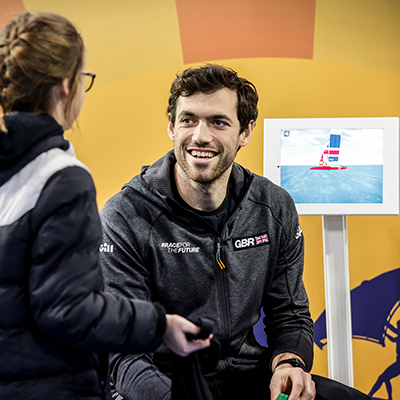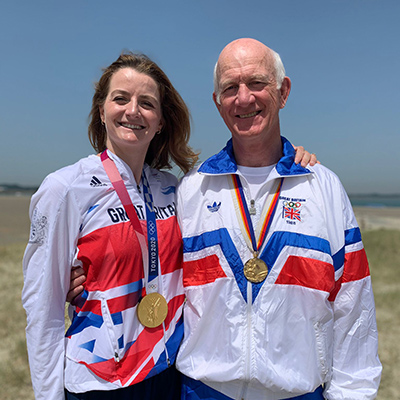 Dinghy adventurer Ken Fowler recounts his mammoth challenge of sailing 2000km in his RS Aero. Travelling 250 islands of England and Wales, to raise thousands for Cancer Research UK and Oakhaven Hospice in the process (Epic Island Adventure, 13:30).
Hannah Diamond, Hattie Rogers, Micky Beckett (Sat only) and Matt Gotrel (Sun only) will follow on from Ken. For the 'Inside Track' on some of the world's biggest and best sailing events including the Paris 2024 Olympics, America's Cup and SailGP (14:15).
The first ever father-daughter Olympic gold medal winners, Mike and Eilidh McIntyre, will reflect on their Olympic successes and how Mike's medal hanging outside a young Eilidh's bedroom inspired her to reach for her own place in sailing history (12:15, Saturday only).
Dougal Henshall will reflect on '70 Years of Racing Together' with a look at how the Portsmouth Yardstick (PY) helped shape the UK dinghy racing scene (11:00). Alternatively, dinghy cruisers can hear about the latest adventures from the ever-popular Roger Barnes (Cruising Tales, 12:15 Sunday only).
Team GBR para sailors will be sharing their experiences at the RS Venture Connect Worlds (Journey to Oman, 11:45). Here you can find out how to lower your environmental impact while on or around the water with The Green Blue Boating Pledge (Make a Change, 13:00).
Knowledge Zone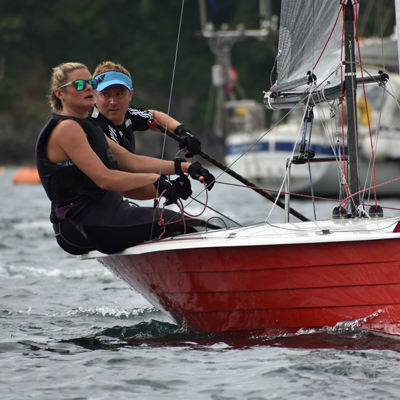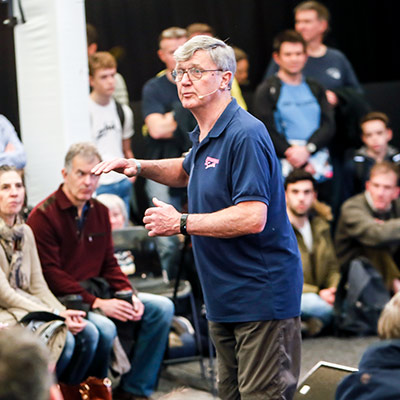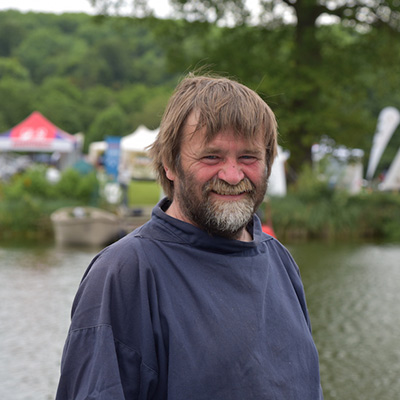 Across Fireballs, Scorpions, Merlin Rockets, Solos and Streakers, Tom Gillard has repeatedly touched gold on the water. Arguably 2022's most versatile sailor, Tom will be joined by Championship-winning crew Rachael Gray, sharing the secrets to their success (The Winning Streak, 13:15).
Legendary coach Jim Saltonstall MBE will be taking to the stage to impart his wealth of wisdom and advice on all aspects of Championship Preparation (14:00, Sat only). Show favourite Mike McNamara will also be back to share his rigging know-how (14:45).
Roger Barnes and Jake Elsbury from RS Sailing team up to provide top tips for launching into your very own dinghy cruising adventures (15:30). Rob Howlett, Steve Cockerill, and Pete Vincent also provide expert knowledge and tips for buying a boat on a budget (How to sail on a budget, 16:15 Sat and 14:00 Sun).
Watersports Stage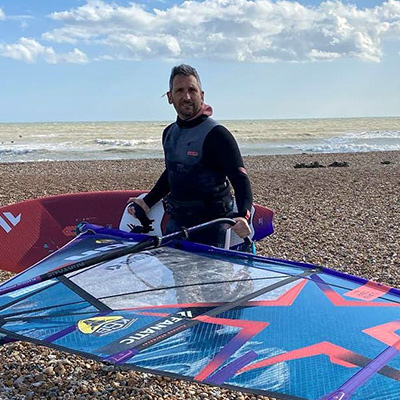 Peter Hart and Nik Baker will kick off the day talking boardsports synergies, and exploring how the skills involved in windsurfing, winging, and foiling complement each other (11:00). RYA Instructor James Hardy will help you take flight in his session on windfoiling fundamentals (11:45am). Later joined by IQFoilers Catrin Williams, Alice Reed, and Jennie Roberts from the British Sailing Squad in an 'Ask the Experts' session (12:30).
Pro paddleboard rider Holly Bassett also shares her essential kit and techniques for paddling in all conditions (13:15).
Winging takes centre stage at 14:45 as James Hardy talks clothing, kit, and everything needed to get started. Later joined by Hugo Dobrijevic, the 14-year-old National Champion, for a winging workshop and Q&A session to help improve your technique (15:30). Peter Hart will wrap up the watersports talks on both days with a Windsurfing Masterclass, offering all the advice to help you progress (16:15).
Read the full talks schedule and find out more about this year's speakers.
*Schedules correct at time of publishing. Talks and times are subject to change.
Don't miss it
With over 160 exhibitors, brand new kit, hands-on displays, and stages crammed with expert speakers, the RYA Dinghy & Watersports Show has something for everyone. Whether you're taking your first tentative tacks, are a seasoned sailor, or a paddleboard pro, you'll find plenty to whet your appetite throughout the weekend.
There's also lots to keep even the youngest visitors entertained, including sailing and wingsurfing simulators, a windsurfing VR experience and a model boat pool for friendly competition. Our ever-popular treasure hunt will have the little ones on the lookout for their favourite marine wildlife as you browse the exhibitor stands, with some superb prizes up for grabs. Best of all, kids aged 15 and under go free all weekend when accompanied by a paying adult.
Get your tickets today! RYA Members can access a complimentary ticket worth £21 for one or both days of the event.