LSE IOCA is running winter training primarily at Piddinghoe Lake in East Sussex. The lake is a small piece of water that offers all year round sailing in almost any conditions, with very easy group launching.
The training is open to Main Fleet and Regatta Racing sailors who are excited to develop their racing skills and expertise.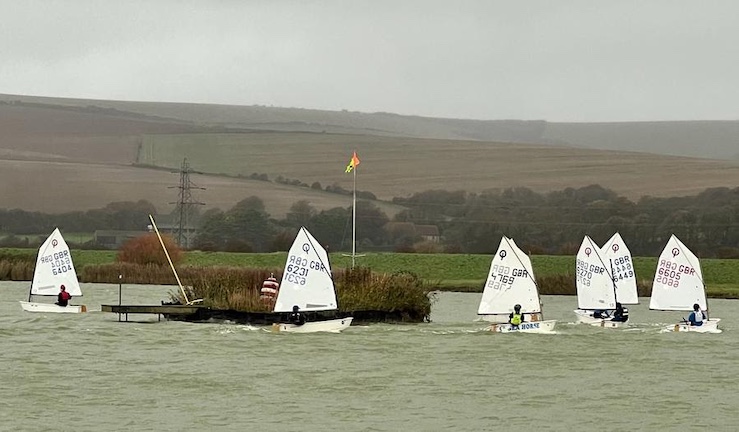 Debbie Wren from IOCA says: "We had a very successful first session with 10 hardy sailors supported by some enthusiastic parents. Word is spreading and numbers are going up."
Andy Hamilton from IOCA adds: "With expert coaching from Andy Kerr, driving rain and gusty conditions, the sailors got stuck in and completed the day with smiles all round. 
"It must also be mentioned that Oppie parents are the best, as they cooked up a hot and tasty feast in the Newhaven and Seaford Sailing Club galley for everyone! A great start to the winter training."
IOCA is encouraging more sailors to attend these  sessions, so if you're a keen Oppie Main Fleet or Regatta Racing sailor, or parent/guardian thereof, please sign up. Future dates are:
Session 2 26.11.22
Session 3 17.12.22
Session 4 14.1.23
Session 5 18.2.23
Session 6 18.3.23
Each session is £25. Book here or contact  Andy Hamilton with any queries.
Find out more about IOCA